Container transport
we serve all northern ports: Hamburg, Bremen, Bremerhaven, Wilhelmshaven,
all western ports: Rotterdam, Antwerp and Amsterdam and the southern ports: Koper, Trieste, Marseille
Europe-wide transports: Benelux, France, Central Europe, Skandinavia, Southeast Europe
local and long-distance transport
Roundtrip and One Way
20' / 40' / 45' / HC
Special transports: OT and Flat with Overheight / Overwidth, tipping Chassis, Side loader
Dangerous goods as per ADR
Temperature controlled container transports
Temperature-controlled goods require special attention. Our trained team with its expertise ensures that the cooling chain is maintained throughout.


Plugged Reefer transports via all seaports
GDP-compliant transports for pharmaceuticals
Modern cooling Chassis
Connected container storage with Reefer Plugs
China-Train
As an alternative to traditional ocean shipping, the China-Train is becoming increasingly attractive and diverse. We have gathered our experience here from the very beginning and can now offer you comprehensive transport options.


Terminals served: Hamburg, Duisburg, Munich, Nuremberg, Tilburg
Intermodal transports from/to all terminals
Europe-wide pre-carriages and on-carriages
Intermodal transports
In close cooperation with selected rail and barge operators, we have an extensive network at our disposal that allows us to select the right mode of transport for your interests.

We offer you foresighted planning and smooth interfaces for intermodal transports.

We are constantly adding new branches to the network in order to avoid any restrictions on logistics.

In addition, it is our ecological goal to shift more transports to the railways, to this end the existing infrastructure is used to the best of our ability.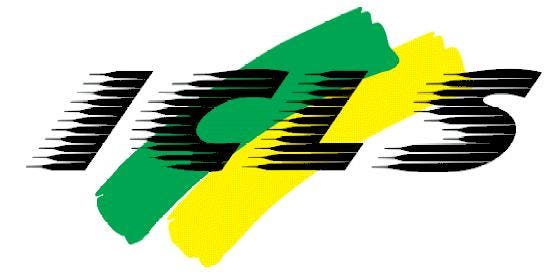 Service
ICLS stands for first-class service quality.

Our range of options enables us to guarantee you the highest degree of flexibility and reliability.

You can rest assured that we will take every precaution to ensure a smooth transport process.


Further services at a glance:
Individual advice from our competent and motivated team
Pre-check of the existing data: Container release, customs clearance status, ship arrivals, etc.
Takeover of forwarding activities: including documentation (ABD preparation), contact with shipping companies and brokers, import clearance including exemption and disbursement of THC, storage and distribution.
Customs activities: T-1 issuance, release for free circulation, acceptance of temporary custody, clearance of return goods, CARNET and exports from Switzerland, etc.
Weighing of containers acc. to SOLAS
As an "authorised economic operator" with AEO-F status, we see the security of the international supply chain as a central objective.